Spark of hope to teach the labeled unteachable
Picture Academics Learning To Read Academic Therapy
At last Jeremiah's Circles provides the hope to those who cannot read.
The program takes only fifteen minutes a day with one-on-one tutoring.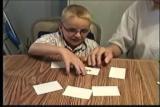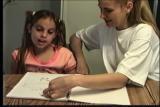 It's not that our students can't learn Jeremiah's Circles provides the tools so they can learn.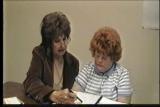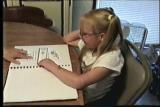 Our Mission
The mission of Jeremiah's Circles is to bring workable reading and educational programs to all those who have severe reading problems. We believe that anyone of any age with Jeremiah's Circles can learn.
Your students have everything to gain. They will never forget the experience of learning to learn.
It is Worth the Effort
Is your student still struggling on a pre-primer reading level after years of specialized education? Is the entire school day spent on community, recreation, and career goals? While these goals are critical, learning to read with Jeremiah's Circles will enhance them all. Learn to read necessitates learning to learn. The process of learning to learn impacts all aspect of the students' lives.